The Edgedale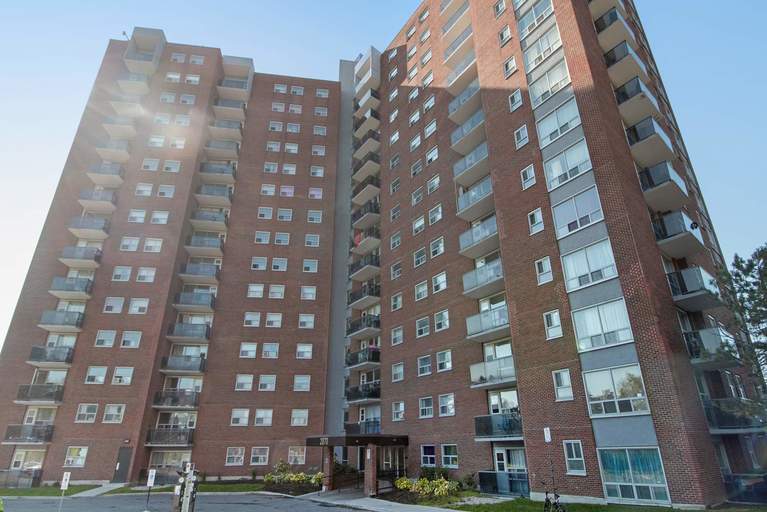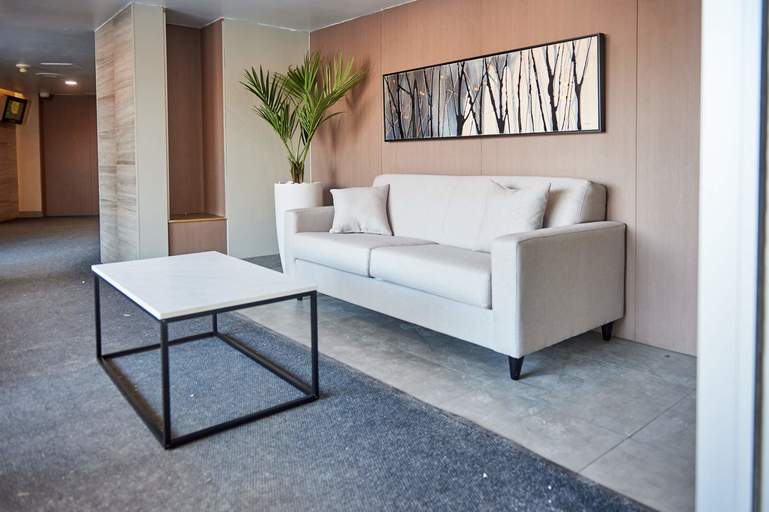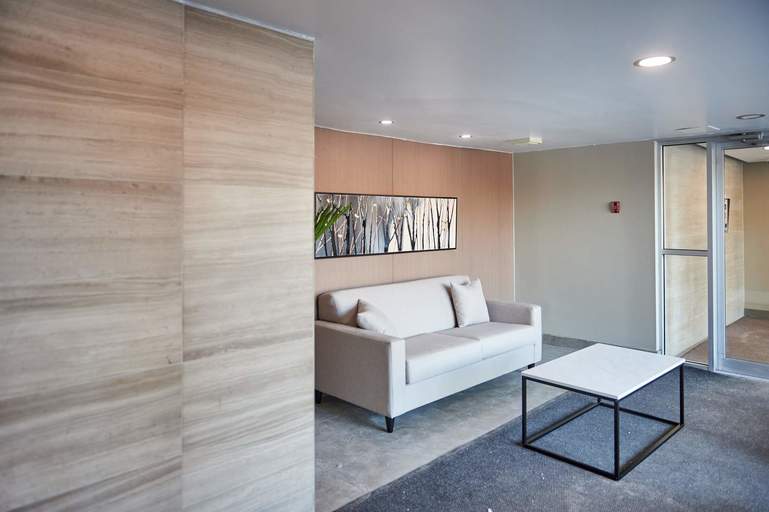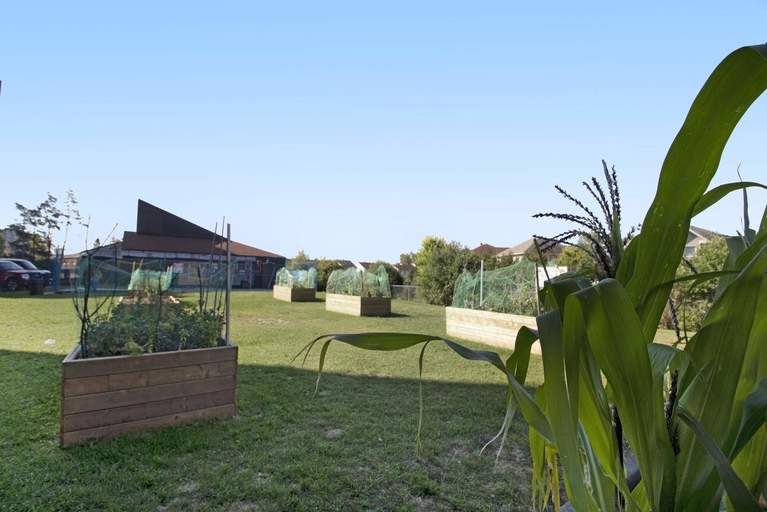 2870 Cedarwood Drive, Ottawa, ON, K1V 8Y5
$1109 - $1729
0 - 4 Bedrooms
A bustling high-rise apartment community nestled within a private park-like setting, The Edgedale offers value, convenience, and comfort – all in an excellent Heron Gate Location. 
The updated 1 and 2 bedroom apartments are pet friendly, let in lots of natural light, and are outfitted with modern finishes and private balconies. Our new recreation centre offers a full gym and indoor pool available for resident use. With on-site laundry, a resident party room, and professional on-site management, The Edgedale is a favourable home for professionals, families, and students alike.
Located close to public transit, schools, and daycare facilities, The Edgedale is also close to several amenities great for families, including Heron-Walkley Park, Heron Road Community Centre, and Herongate Mall. Reach Carleton University in under 10 minutes, or downtown Ottawa in just 15 minutes by car. 
Wherever life is taking you, start your next chapter at The Edgedale.
Get to know your Neighbourhood-Heron Gate!   Green Space: Sandalwood Park and Yousef Salim Park.   Grocery Stores:  Food Basics, Loblaws Superstore, Walmart Supercentre, Farm Boy.  Medical Centres:  Walkley Medical Centre, Bank Street Medical, Appletree Medical, Ottawa Hospital, CHEO.  
Rental Information
| Bedrooms | Bathrooms | Size | Rent |
| --- | --- | --- | --- |
| 3 Bedroom, 2 Bathroom | 2 | 1107 sqft. | $1679 |
| 1 Bedroom, 1 Bathroom | 1 | 637 sqft. | $1169 |
| 2 Bedroom, 1 Bathroom | 1 | 908 sqft. | $1449 |
| 3 Bedroom, 2 Bathroom | 2 | 949 sqft. | $1549 |
| 1 Bedroom, 1 Bathroom | 1 | 659 sqft. | $1109 |
| 1 Bedroom, 1 Bathroom | 1 | 660 sqft. | $1139 |
| 2 Bedroom, 1 Bathroom | 1 | 950 sqft. | $1359 |
| 2 Bedroom, 1 Bathroom | 1 | 990 sqft. | $1479 |
| 2 Bedroom, 1 Bathroom | 1 | 990 sqft. | $1449 |
| 1 Bedroom, 1 Bathroom | 1 | 659 sqft. | $1209 |
| 2 Bedroom, 1 Bathroom | 1 | 908 sqft. | $1419 |
| 1 Bedroom, 1 Bathroom | 1 | 637 sqft. | $1199 |
| 2 Bedroom, 1 Bathroom | 1 | 990 sqft. | $1379 |
| 1 Bedroom, 1 Bathroom | 1 | 571 sqft. | $1149 |
| 2 Bedroom, 1 Bathroom | 1 | 856 sqft. | $1389 |
| 2 Bedroom, 1 Bathroom | 1 | 990 sqft. | $1429 |
| 2 Bedroom, 1 Bathroom | 1 | 755 sqft. | $1269 |
| 2 Bedroom, 1 Bathroom | 1 | 759 sqft. | $1269 |
| 1 Bedroom, 1 Bathroom | 1 | 814 sqft. | $1329 |
| 1 Bedroom, 1 Bathroom | 1 | 660 sqft. | $1219 |
| 1 Bedroom, 1 Bathroom | 1 | 659 sqft. | $1149 |
| 2 Bedroom, 1 Bathroom | 1 | 860 sqft. | $1429 |
| 2822c Three bedroom | 1 | 1276 sqft. | $1549 |
| 2822c 4 Bedroom plus Den | 1 | 1549 sqft. | $1729 |
| 2824c Three bedroom | 1 | 1276 sqft. | $1549 |
| 2830c Three bedroom | 1 | 1276 sqft. | $1549 |
| 2832c Three bedroom | 1 | 1275 sqft. | $1549 |
| 2840c Three bedroom | 1 | 1331 sqft. | $1549 |
| 2880ce 4 Bedroom plus Den | 1 | 1494 sqft. | $1729 |
| 2882c Three bedroom | 1 | 1300 sqft. | $1549 |
| 2884c Four bedroom | 1 | 1504 sqft. | $1659 |
| 2884c 4 Bedroom plus Den | 1 | 1504 sqft. | $1729 |
| 2886c Four bedroom | 1 | 1472 sqft. | $1659 |
Pet Policies
Cat Friendly
Pet Friendly
Small Dog Friendly
Large Dog Friendly
Amenities
Elevators
Balconies
Laundry facilities
Fridge
Public transit
Stove
Shopping nearby
Parks nearby
Schools nearby
Fitness room
Covered parking
Park views
Outdoor play area
Pet Friendly
Party room
Balcony
Close to Shopping
Indoor Parking
Close to Schools
Close to Public Transit
Resident Events
Heron Park
Ottawa Hospital Riverside
Altavista Park
Community Rec Centre-Opening Soon!
Plank floors
Contacts
Leasing Consultant - 3438038036
Hazelview