Get Outside: What Public Parks are Open in Edmonton?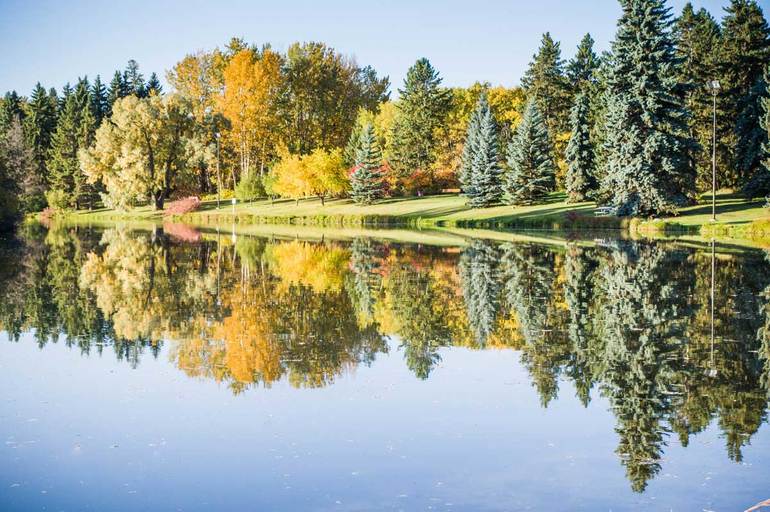 As we head into summer and the weather heats up, it's natural to want to take advantage of the outdoors— whether that be going for a walk, a bike ride, or an afternoon picnic in the park, spending time outside is quintessential to the Canadian summer season. 
COVID-19 shutdowns however, have made this experience a little more complicated. 
In March, many provincial and municipal parks closed across the country due to COVID-19. However, in the last few weeks, businesses and parks have started to gradually open back up across the country.
On May 22, the City of Edmonton reopened many outdoor spaces including playgrounds, skateparks, tennis courts and athletic tracks. 
On June 12, Edmonton moved into Phase 2, which includes the reopening of 25 spray parks, seven of which opened June 20. The remaining 18 parks will be staggered with their openings over the next two weeks. The City said that spray parks will be cleaned bi-weekly with peace officers patrolling the area.
It's not impossible to be safe and still enjoy the outdoors. If you do choose to go to parks, remember to stay at least two metres apart from other park-goers at all times, and to stay within groups of people who live in your household when outside.  
The City of Edmonton said that Park Rangers and security personnel will be patrolling parks and trails to monitor physical distancing requirements and enforce closures. 
If you're interested in exploring Edmonton's larger parks where there is lots of room to social distance, check out Hawrelak Park, Rundle Park, Victoria Park, Jackie Parker Park, and Louise McKinney Riverfront Park. 
Enjoy the summer season while it's here and be one with nature in Edmonton's parks. But, safely.