Update: How to Shop for an Apartment During COVID-19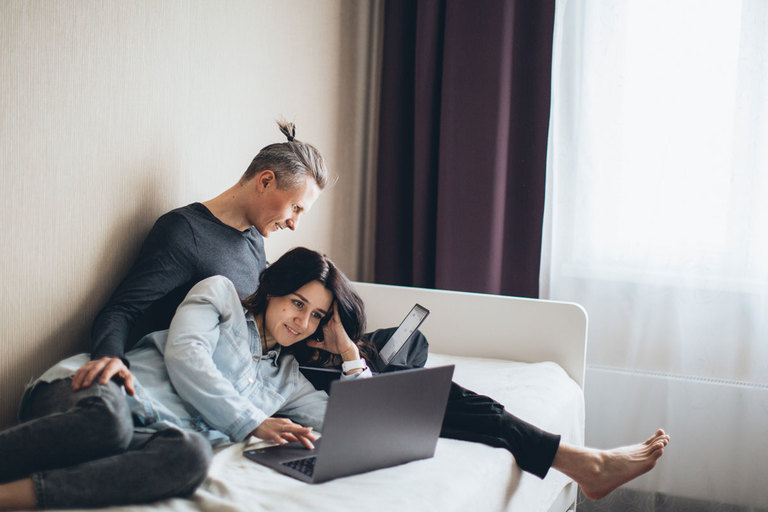 When we last discussed how to shop for an apartment during COVID-19, property managers were mostly shifting towards an online model for viewings. Now that provinces have been opening back up and life is returning to something closer to normal, things have changed again - and there's a whole new series of tips to keep in mind to help you find your dream apartment.
Prepare for a quicker, more personal tour of the apartment. Most managers have shifted towards conducting physical showings once again, but there are a few changes to keep in mind. Don't expect to have a walk-in viewing available - it's far more likely you'll need to book a private viewing of the apartment instead. As a result, you'll need to have a flexible schedule to make sure you can see potential apartments in allotted times. Expect to have only you and whoever else comes with you in the apartment, too, as social distancing protocol has made that a necessity for many properties.
The onus is now on you to be safe while viewing apartments. Another major change is that now, property managers are trusting you to be honest and open about your health and safety. Be sure to thoroughly read the guidelines for the viewing you're provided with, and adhere to any rules during the tour - it's safer for everyone involved if they're followed.
Ask the property manager about any tenant requirements specifically put in place for COVID-19. Some apartments will have specific procedures already in place, and those might not necessarily be in the print of a lease because they're temporary. Make sure you have all the information about what your initial life in a potential apartment will look like.
Research moving company policies and have a plan in place if you're moving without help. Moving can be difficult at any time, but it's especially difficult when people need to maintain safe distances from each other. Look into several different options and prioritize safety and reputation, even if it's a little costly.
Keep an open mind while looking through listings. Demand for apartments hasn't disappeared, even if the ability to tour a chosen apartment diminished. Be prepared for waitlists or more rigid viewing schedule options, and be positive! The right apartment is out there, and now you can probably go see it in person before you commit to it, too.