How to Build a Perfect Home Office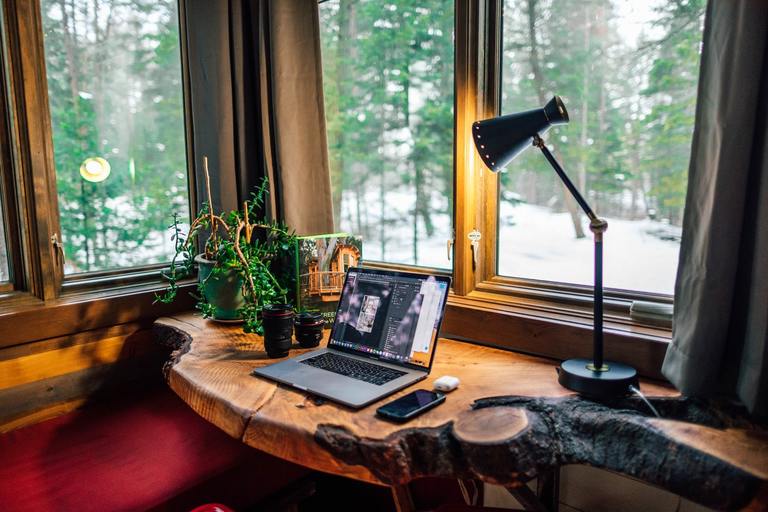 Back to school season is among us, but this year many workplaces and schools have made the switch to operating online.
With that being said, working from home is a skill that requires discipline and organizational skills. But fear not, we have come up with some tips on how to build the perfect home office. 
Utilize Sunlight 
When working from home, screen fatigue can be an issue. Since you are likely sitting and behind a computer, staring at a screen for an extended period of time, moving your workspace near a big window can brighten things up and enhance your mood. Placing plants on your desk is also a way to bring the outdoors in. 
Declutter Your Workspace
A cluttered workspace is not an efficient way to get things done. Whether you are working from your dining room table, the office room desk or your bed, it is important your work area is neat so you have room for notebooks, your computer and anything else you need. 
Stay Organized with White Board and Note-keeping
Giant white boards or cork boards where you can write down and keep track of all the work you have to do for that day and the week are super useful ways to stay organized. If you are a student, having your school schedule posted in a visible area along with due dates for upcoming assignments is beneficial.
Differentiate Play Time and Work Time
The trouble with offices being moved into the home is that you are mixing leisure with work. Working in an area where you won't be tempted to watch Netflix or take a nap is crucial. Therefore, working from your bed is probably a no-go. A good step is to schedule your day and take frequent breaks. When the workday is over, ensure your computer is shut off and, if possible, that you move to another room to spend the rest of your evening. This will help to maintain a distinction between your work life and your home life. 
Work in a Noise-free Environment
Try to work in a noise-free environment. This can be the ultimate challenge, with pets and with many opting for online schooling for their young ones. Investing in some noise cancelling headphones and getting into a solid, distraction-free work rhythm, may increase your productivity greatly. 
Working from home is a new challenge for a lot of us, but hopefully these tips help you work smarter and not harder.