5 Best Neighbourhoods to Live in Ottawa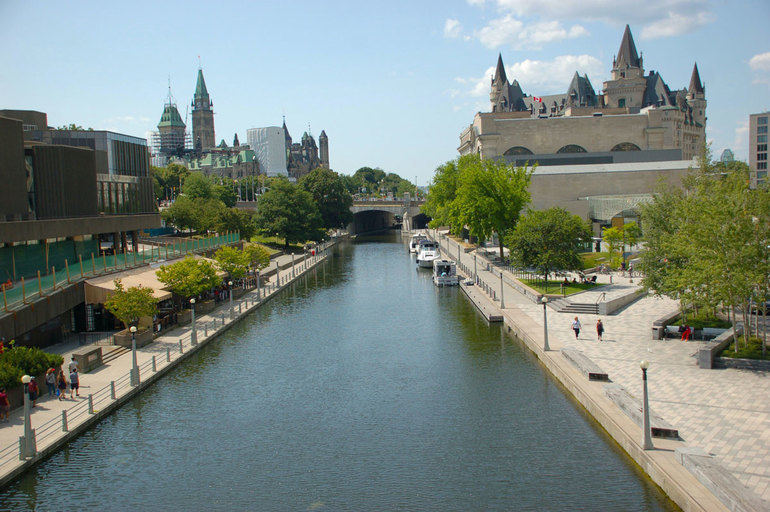 As the capital of Canada, Ottawa is the political centre of the country and offers both suburban areas as well as gorgeous rural landscapes. 
While there are many fantastic spots to call home, here's a list of five of the best neighbourhoods to live in Ottawa. 
Minutes away from the Rideau River, Carleton Square is also close to Carleton University, making the neighbourhood a popular choice for students to reside in. The neighbourhood provides easy access to the surrounding extensive public transportation available, as well as the multitude of walkable amenities and restaurants nearby. Carleton Square is also close to Dynes Park and Mooney's Bay Beach— score! 
Located just south of Downtown Ottawa, The Glebe offers many beautiful residential streets filled with historical homes and green space. It's closeness to the Rideau Canal paired with its diverse shops and restaurants, make this one of Ottawa's top neighbourhoods to settle in.  
One of the most familiar areas of Ottawa is the ByWard Market. With over 80 restaurants in The Market, this is where the action happens. This young and trendy neighbourhood has a spectacular nightlife, filled with clubs and bars, making it a hot spot for students and young professionals. From bakeries to mom-and-pop shops to national chains, ByWard Market is a great place to live in to truly indulge in Ottawa's city life. 
Home of the Canadian Tire Centre where the Ottawa Senators play, Kanata is a quiet town great for families who want more space. This west-Ottawa suburb is perfect for people who want a country feel, with the advantage of being a short distance from the city. With dozens of parks and green space, a shopping hub and skating rinks, Kanata is steadily expanding with new housing and commercial developments.  
This revitalized and trendy neighbourhood located along the Ottawa River is filled with tons of new upcoming shops and restaurants. A short commute to the city, Westboro offers the fantastic combination between residential and city life. Offering a mix of both older homes and new condos, Westboro has something for everyone.
These amazing neighbourhoods cover Ottawa's historical and quieter suburbs as well as highlight the upcoming and trendy neighbourhoods. Check them out next time you're in the Capital!