5 Ways to Cut Down on Moving Costs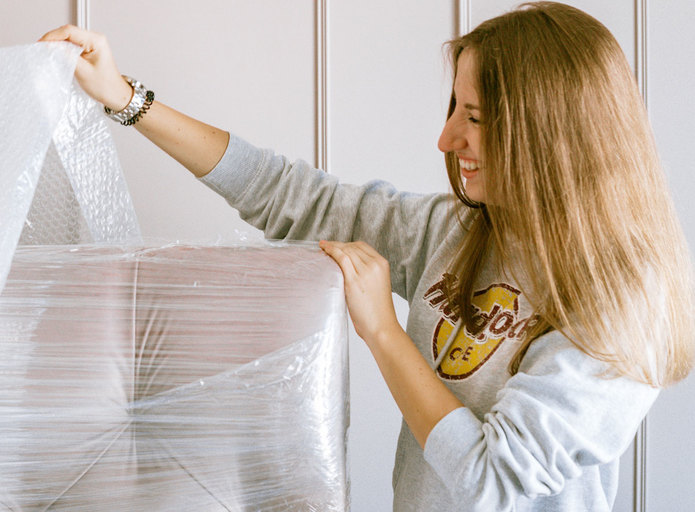 Moving to a new apartment takes a lot of organization and planning.
With so many things to plan out and valuables to pack, it can seem like a total waste of brain power to also crunch numbers on where costs can be cut down. 
With that in mind, we've put together a quick list of five different suggestions that can each dramatically impact the costs associated with moving.
1. Be aggressive about what is and isn't needed
We've all been there - the hours spent debating whether or not the art you never look at that's currently hanging in the room you never spend time in is actually worth bringing with you. It isn't. One of the easiest ways to ramp up moving costs is to bring every item you own, but it follows that cutting down on stuff will help keep expenses down. Make a few extra bucks by selling items you no longer want or need, and put the money you earn towards your moving costs.
2. Scheduling is everything
There's a reason people generally schedule moves for early fall or spring - the weather is gorgeous, and those two time periods are the highest volume in terms of moves thanks to post-secondary education relocations. Deciding to go off the beaten path can mean major savings for moving costs, especially for those willing to brave the harsh Canadian winter.
3. Don't buy packing supplies
Does anyone need to buy cardboard boxes? It's likely true that even passing acquaintances will let you have their leftover boxes if you need them for a move, and the cost of fancier options, like plastic containers, can quickly add hundreds in unnecessary expenses. Plan ahead, ask friends, and even check with local grocery stores for cardboard boxes - they might have some left over and available for pick up, free of charge.
4. Keep your paperwork and research options
In some cases, moving expenses can be deductible. While it's unwise to plan completely around this, doing research, applying where eligible, and making sure to follow up can help reduce costs in the aftermath of a move.
 
5. Insure your move
It's smart to plan as much as you can, but there will be unexpected costs, too - sometimes very high ones. Make sure you're providing yourself with moving insurance (something that 80% of Canadians don't do) that will protect valuables in transit, especially when using companies to handle goods. Insurance might seem like a cost up front, but when it's needed, having it will be the biggest single saving solution for moving costs, bar none.